Quantum-Systems & BSS Holland collaborate to provide their customers with aerial ISR and tactical mapping to create intelligence for effective decision-making on the tactical edge.
Gilching, Germany, and Hilversum, The Netherlands, April 7th, 2021 – Quantum-Systems GmbH has announced a new distribution partnership with BSS Holland BV, based in Hilversum, The Netherlands.
BSS Holland is dedicated to supporting its customers in accelerating its OODA (observe-orient-decide-act) – loop. They focus on C5ISR (Command, Control, Computers, Communications, Cyber, Intelligence, Surveillance, and Reconnaissance), sensor integration, and manned, unmanned and remote-controlled platforms. The collaboration with Quantum-Systems is focused on building future readiness for the Tactical Edge, helping professionals in the defense and homeland security organizations by providing state-of-the-art Unmanned Aircraft Systems (drones) for Intelligence, Surveillance, and Reconnaissance (ISR) applications, including real-time observation and analysis as well as tactical mapping.
"I am very excited to welcome Robert Breedveld and his team from BSS Holland to our Dealer network. Vector and Trinity both have undergone intensive testing by BSS and their governmental users. After an extensive program, they are now officially available in the Netherlands, customer-ready."
Florian Seibel, CEO, Quantum-Systems GmbH
"We have been in contact with Quantum-Systems for a while and were immediately triggered by their product portfolio, roadmap, and strategy to create a family of systems for short and long-range ISR and mapping. We also like the fact that Quantum-Systems is collaborating with partner companies for their mission control software, AI, and sensors which is fundamental for Human-Machine Teaming. Lowering the cognitive load of the operators and support the soldiers to create actionable information from the sensor data is important for our defense customers."
Robert Breedveld, Managing Partner, BSS Holland BV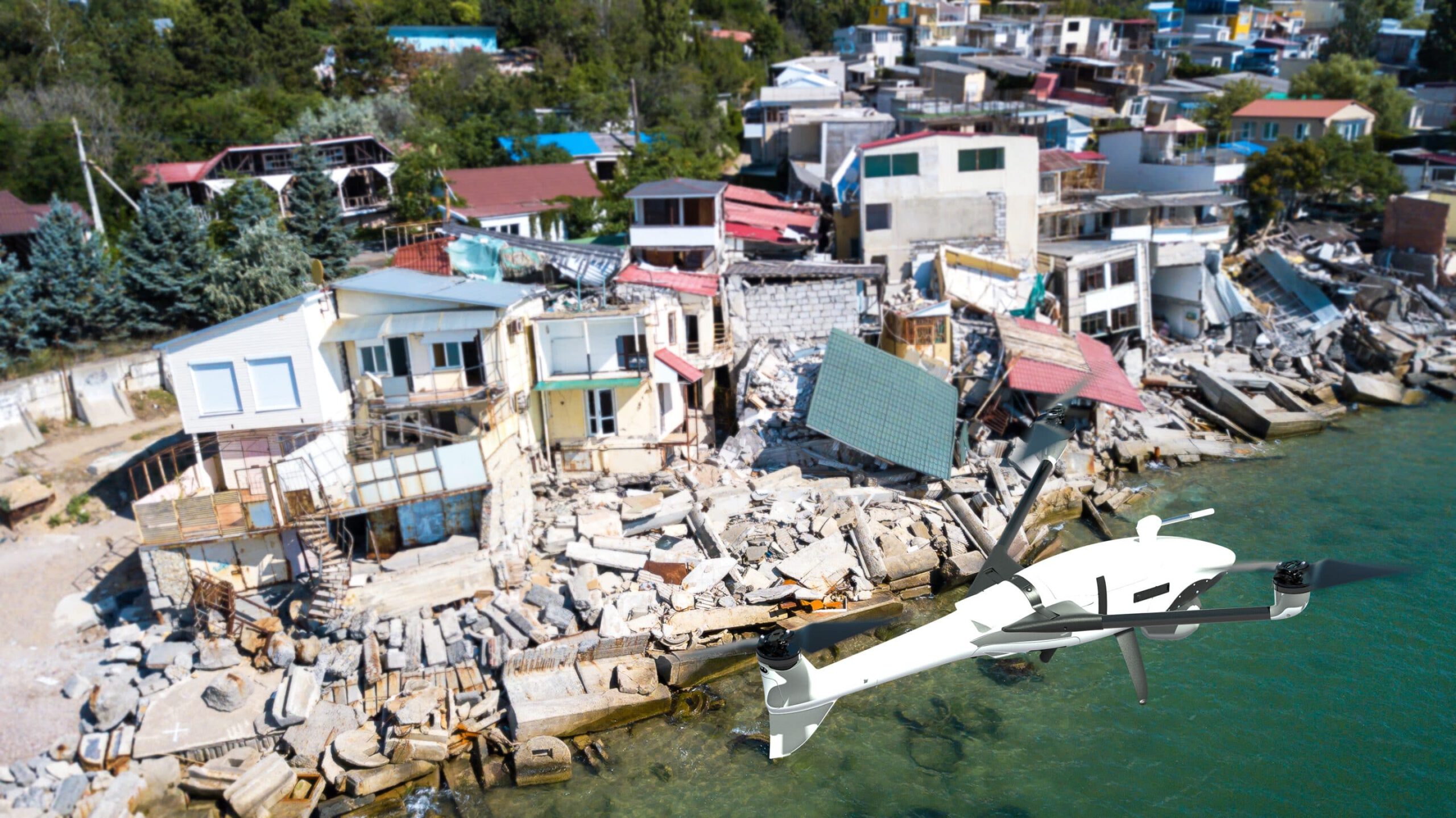 Quantum-Systems added to unmanned systems solutions portfolio.
BSS Holland has recently added the Quantum-Systems Vector™ & Scorpion™ 2-in-1 ISR platform plus the Trinity™ F90+ large-scale mapping drone to its offering, expanding it with eVTOL fixed-wing UAVs.
The Vector & Scorpion 2-in-1 platform offers customer access to a deployment kit consisting of two configuration possibilities: An eVTOL fixed-wing long-endurance UAS and a Tri-Copter short-endurance UAS in one system, sharing the same fuselage. Changing between the two is a matter of seconds and possible without any tools, which opens further applications with just one UAS.
Vector™ delivers live video streams and high-quality aerial data with AI onboard.
Vector™ provides long-endurance, versatile and flexible characteristics that are exceeding the performance of conventional UAS platforms. It is suited for advanced ISR missions, streaming live data in real-time using a Mesh IP encrypted data link with a range of 15+ kilometers. Being equipped with advanced AI capabilities, the data assessment process of Vector is supported by automatic identification and tracking algorithms, providing on-the-ground tactical units with important safety and efficiency benefits. Vector features a single flight time of 120 minutes and is also suited for applications such as Search & Rescue (SAR), Live Area Mapping, and Convoy and VIP Protection. Vector integrates dual EO and IR gimbal sensors, enabling missions both, day and night.
Scorpion™ is suitable to operate in urban environments and in tethered configuration.
Scorpion is a Tri-Copter, using the same fuselage as Vector, leading to fast deployment on-site when changing the configuration and reducing training efforts for the user. Scorpion features a single flight time of 45 minutes and is ideal for smaller-scale use, for example in densely built urban areas. For stationary use, such as monitoring crowds or surveilling objects Scorpion can be configured with a Tethering System. Scorpion is using the same Mesh IP encrypted HD data link as Vector with an operating range of at least 15 kilometers to submit aerial video data in real-time.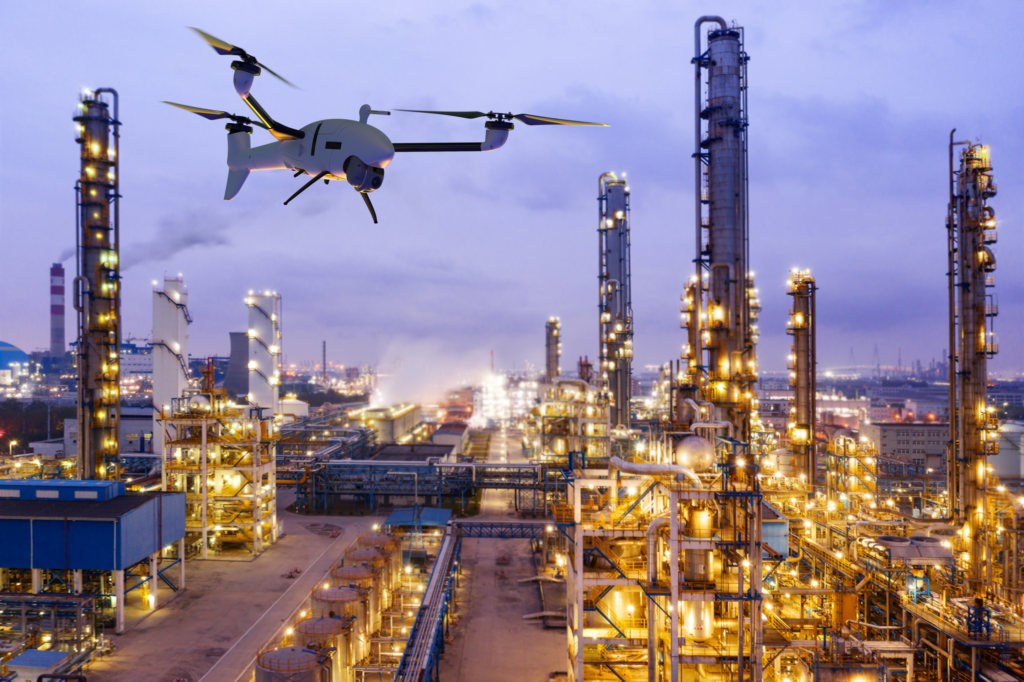 Trinity F90+ is optimized to efficiently acquire high-resolution aerial data.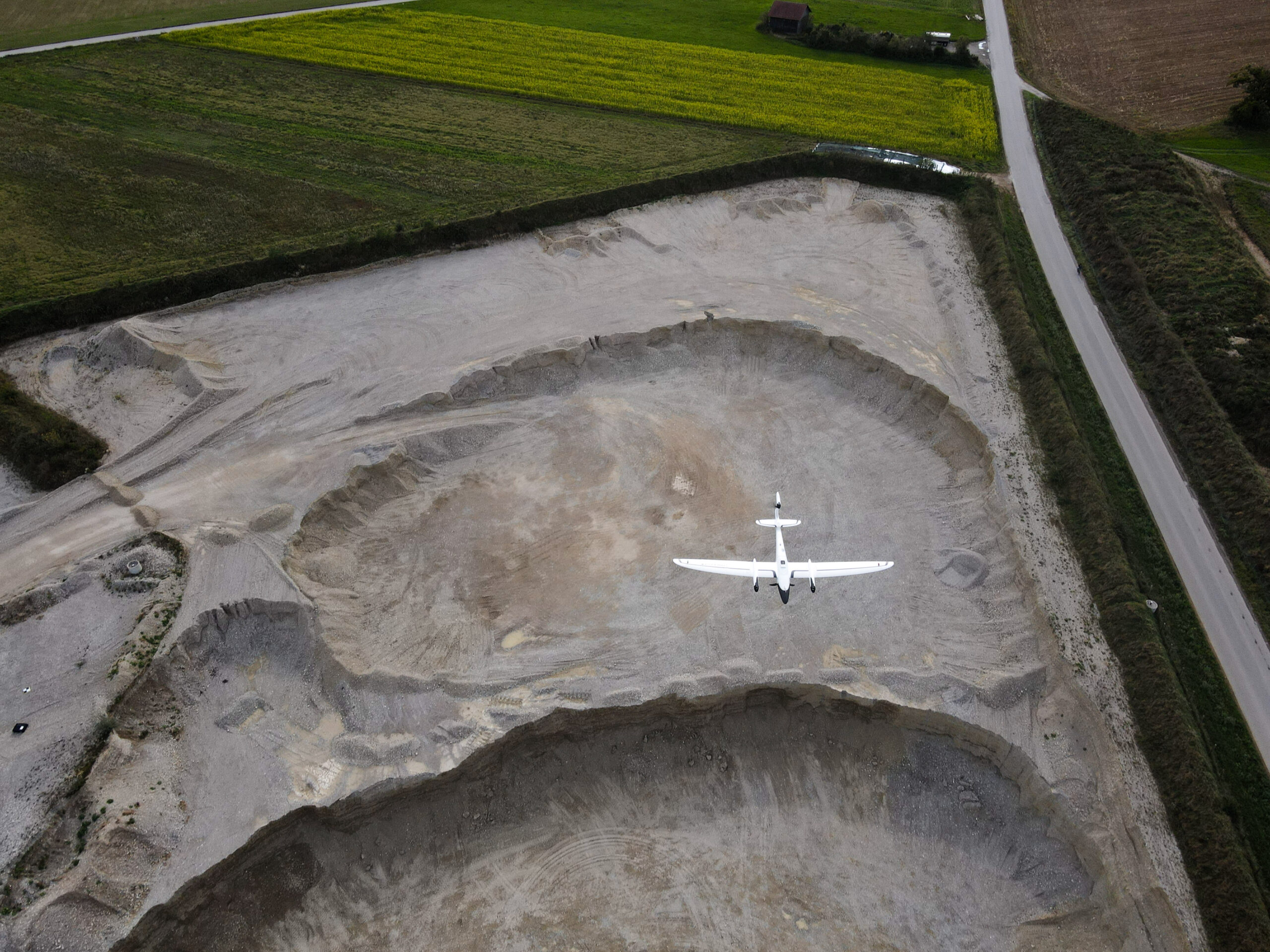 BSS Holland's drone offering will be rounded-off with the Trinity F90+ – Quantum-Systems' flagship large-scale fixed-wing mapping drone. The Trinity F90+ is a professional large-scale mapping drone designed to capture high-resolution aerial data in a user-friendly and highly efficient manner. The Trinity F90+ integrates multiple, high-precision survey-grade sensors in an easily accessible and exchangeable payload compartment – including RGB, multi-spectral, thermal, and even LiDAR. The Trinity F90+ can cover an area of up to 700 hectares with one flight, achieving a flight time of 90 minutes and more with the same battery. The Trinity F90+ comes standard with a GNSS reference station, offering high-precision PPK and RTK enabling the geotagging relative precision of down to 2-5 cm in respect to the antenna placement point.
In operations, where knowing the terrain is a decisive factor, the Trinity F90+ safely and quickly provides high-precision geospatial data that can serve as a base for intelligence operation, tactical decision, and operations.
Quantum-Systems is agnostic when it comes to data post-processing. The captured images and all metadata are suitable for the common software suits for further post-processing. Data captured with the Trinity F90+ can be processed to generate 2D maps or 3D reconstructions of vertical environment, or using it for DSMs, DTMs, point clouds, and ortho mosaics. Data from high-precision sensors such as PPK receivers, survey-grade color, multispectral cameras, and LiDAR are all fully supported by the common software platforms Quantum-Systems is partnering with. Thanks to Quantum-Systems' licensed partnership with ESRI, users have online and offline access in the field to curated mapping data.
The Vector and Scorpion platform was officially released for sales in 2020 with several governmental clients in Germany and the U.S. Trinity was introduced to the market in late 2017 and is used for mapping projects in the agricultural sector, in the mining business, or by construction companies all over the world, transforming decision-making processes for the better by aerial data intelligence.
About Quantum-Systems
Quantum-Systems GmbH, founded in Munich in 2015, specializes in the development, design, and production of small Unmanned Aircraft Systems (sUAS). Our sUAS combine eVTOL (electrical vertical take-off and landing) capabilities with long-range utilizing electrical and aerodynamic efficiency. We continuously integrate high-precision sensors into our systems for increased aerial data intelligence. Using these methods, we are transforming decision-making processes for the professional user in both the commercial and governmental sectors.
For more information about Quantum-Systems visit www.quantum-systems.com.
Contact:
Claudia Steinhoff
Phone: +49 (0)8105 24150 64
E-mail: csteinhoff@quantum-systems.com
About BSS Holland
BSS wants to contribute to making the world a safer and more secure environment to live and work in for citizens, first responders, and soldiers. We are providing turnkey C5ISR solutions which make the operators in the defense and homeland security organizations more agile and effective.
BSS is passionate about helping customers to understand what kind of effects technology has on their strategy, management, organization, command control, material, personnel, and training.
BSS Holland BV was established in 2008 as an autonomous and independent Dutch company with an international orientation willing and able to act as a trusted partner for its clients finding solutions for challenging security and defense mission gaps.
Contact:
Joyce Stuurman
Phone: +31 (0)35 205 72 72
E-mail: joyce.stuurman@bssholland.com